WELCOME TO CARTER'S RETAIL
The Carters Retail loyalty card is available at all Carter's Retail stores! Grab a card, present it at the checkout and get your PIN number. Then click here to register or check your balance.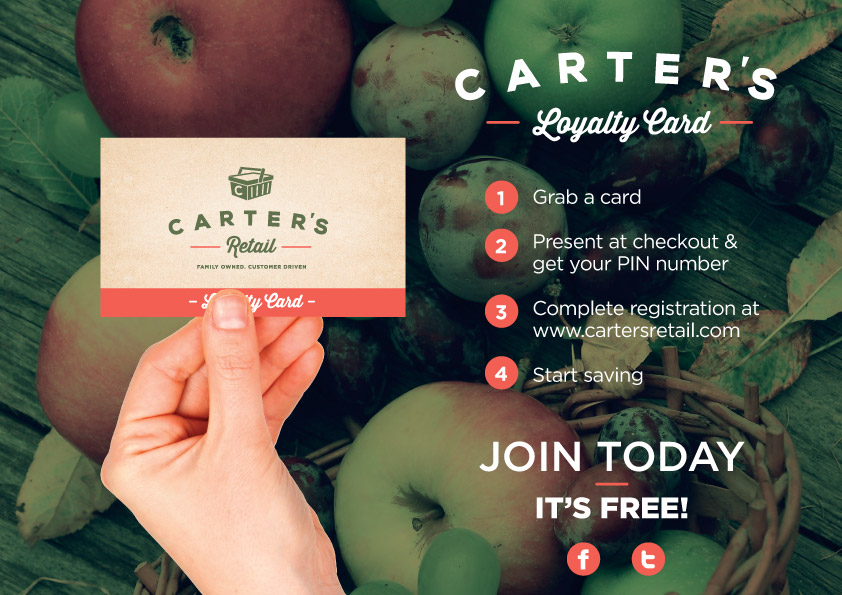 Contact Us
We love hearing feedback from our customers, as we believe this is the best way to improve the way we serve you. We look forward to hearing from you today.